Diversity Advocacy Alliance
Aligned for Change at High Point Market and Beyond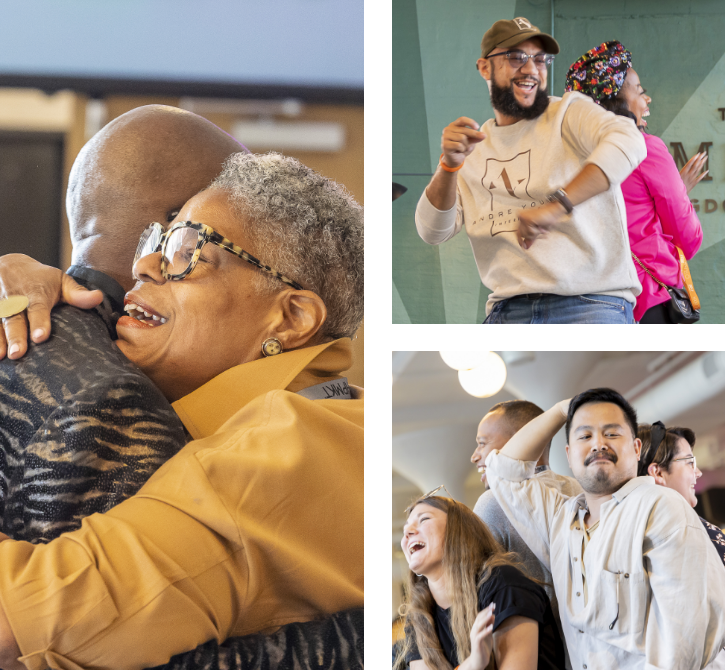 The Diversity Advocacy Alliance (DAA) is dedicated to advancing, improving, and supporting diversity by cultivating a welcoming environment and expanding the representation of the BIPOC community within the home furnishings industry and its leadership. In partnership with the High Point Market Authority, we intend to amplify these voices, implement equitable practices and policies, and demonstrate authentic representation within our community.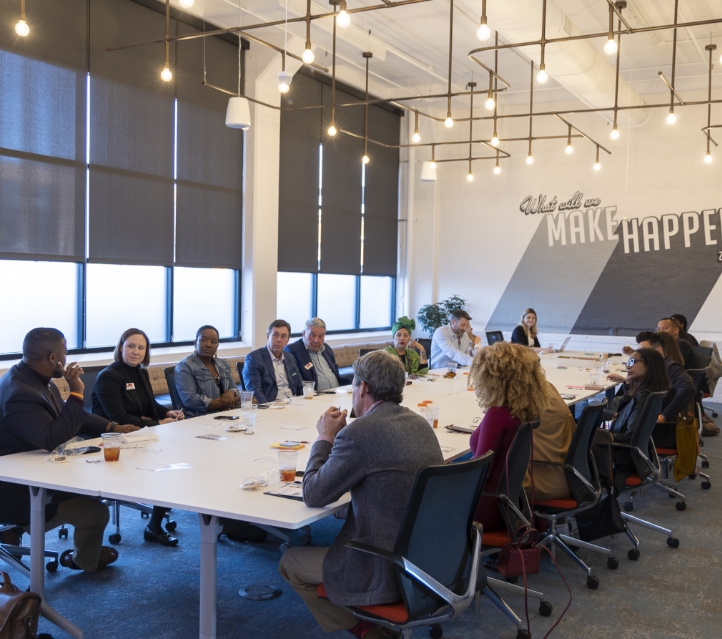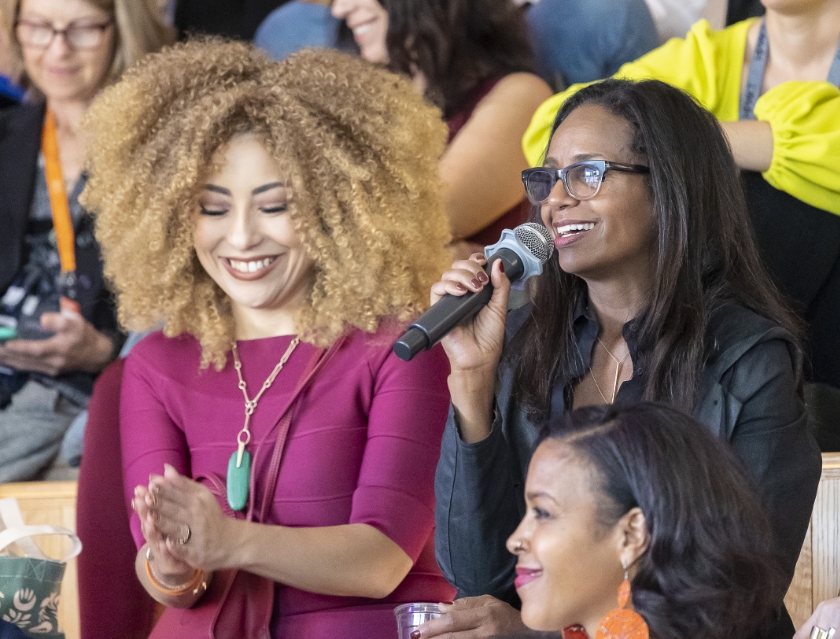 Fall 2023 Market Know How and Showroom Introductions
In an effort to amplify, encourage, and expand the voices and knowledge of BIPOC designers, DAA is hosting a "Market Know How" event to bridge business opportunities between exhibitors and buyers. Join Everick Brown and O. Stephanie Beverly in a master class on maximizing relationships, as they share trade secrets on where and how to shop, how to plan, how to identify showroom models, negotiation, and understanding the bottom line. They will also give insights on the best ways to present your company to exhibitors. Everick and Stephanie will take attendees to several showrooms as a part of this event. Presented by the Diversity Advocacy Alliance. Guides and attendees will depart from The Point at 1pm on Monday, October 16. Cocktail reception to follow.
Fall 2023 DAA Tour Guides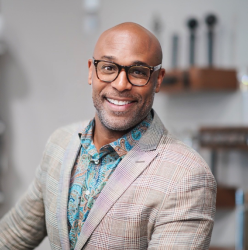 Everick Brown
Everick Brown is an interior designer and CEO of Everick Brown Design, a husband and wife interior design firm based in New York since 2008.The firm has completed work in residential as well as commercial spaces throughout the United States, including the McCarter Theater Center at Princeton University, U.S. Open President's Suite, John Ridley's NO Studios, and the Coveleigh Club, Rye, NY.Prior to Everick Brown Design, Everick founded ebhome, an upscale home furnishings and design studio located in Mt. Kisco, NY and South Norwalk, CT. which were a compilation of his life experience as a fashion merchant and connoisseur of fine home furnishings.
For over 15 years, Everick traveled to Europe, Asia, Australia and New Zealand as a senior retail executive, providing merchandising and product development expertise for Duty Free Stores, Coach Leatherwear and J. Crew, to name a few.Everick offers an intriguing mix of fashion, design and style. His interiors are self described as, "modern classic with a global perspective" and have been featured in Architectural Digest, House Beautiful, and the New York Times, to name a few. Everick has also been featured on television and recently was highlighted on NBC Open House.Everick is married, has two children and is a graduate of Dartmouth College.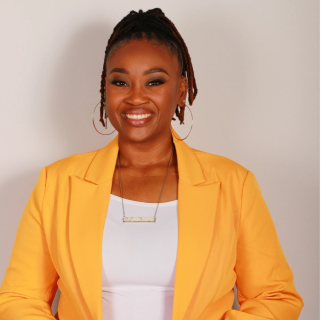 O. Stephanie Beverly
O. Stephanie Beverly is the founder and principal designer of Twelve15 Design Studio, a design firm specializing in creating artfully unique interiors for some of the most remarkable clients across the globe. Stephanie is truly an artist of her craft. Her passionate approach and devotion to detail are a statement to her artistic inventiveness. Earning a bachelor's degree in psychology and a master's degree in interior design, Stephanie is intrigued and continually motivated by environmental psychology and exploring the emotion and behaviors behind design. When she isn't immersed in the wonders of art and design, you can find her championing young designers and students, specifically mentoring young girls, and minorities who are interested in and/or building careers in the various fields of the built environment.
Portraits of Success
There are myriad paths to success – all of which are infused with our own personal experiences. Tune in as some of the members of the DAA share how different elements from their own stories inspired career choices, business growth, and individual development.
Meet DuVäl Reynolds
Discovering Identity Through Design
Taking the time to shape your identity, both personally and professionally, will help you achieve your full potential. Tune in as trailblazing interior designer DuVäl Reynolds talks about how his personal journey equipped him to build (and sustain) his self-made business.
Lean in to who you are."
Meet Patti Carpenter
Following the Path to Passion
No matter what life stage you're in, it's never too late to pursue your dream job. Join design visionary Patti Carpenter as she shares how trusting her instincts gave her the confidence to pursue her passions and shift her career path.
Hold true to what you are really believing in your gut because that's led me to some of the most interesting places in my life."
Meet Everick and Lisa Brown
Trusting the Fear of Failure
True progress cannot be achieved without making mistakes along the way. Listen as seasoned designers Everick and Lisa Brown discuss how to build unshakable confidence from the rubble of failure.
I think it's really important that young designers understand that this is a business and you are an entrepreneur."
Partner with DAA
If you are interested in partnering with or supporting DAA, please complete this interest form.
Members of the DAA committee will review received inquiries on a monthly basis and then be in touch.
Would you like to learn more or share your thoughts with the
Diversity Advocacy Alliance? Please complete and submit the form below.
Alliance Members