Fall 2023 Insiders Tour
Get an insider's look into the world of High Point Market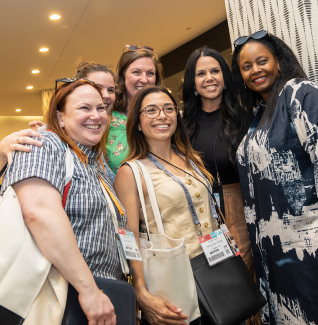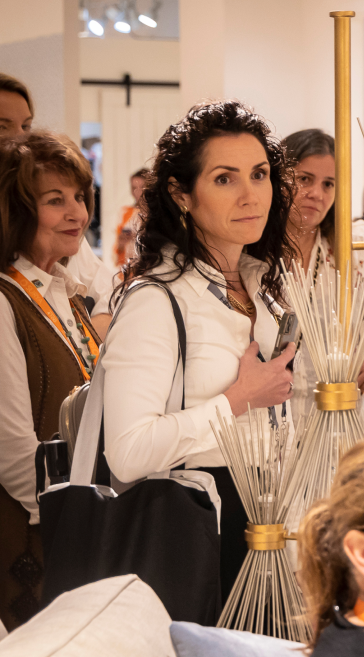 HPMKT Insiders Tour
If you're new to High Point Market, the Insiders Tour will get you started in style. Designed by industry insiders to show you the inspirations, connections and business opportunities available here, this half-day or full-day journey will take you through some of their favorite showrooms. You'll meet and greet makers and influencers who move our industry forward, and learn how to use High Point as a business-building, connection-making, inspirational encounter that will boost your professional brand.
NEW for F/23! Three half-day tours will be offered on Friday, October 13 from 11:30am – 6:00pm. Our full-day tours will be offered on Saturday, October 14, from 8:30am – 6:00pm. Participants must commit to attending the entirety of the tour schedule in order to be eligible to participate.
Developed in partnership with Esteem Media.
In partnership with:

Sponsored by: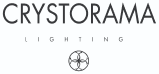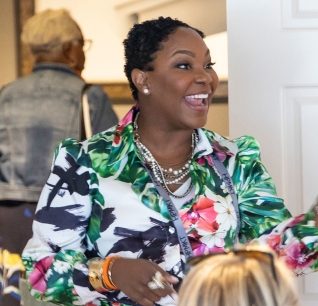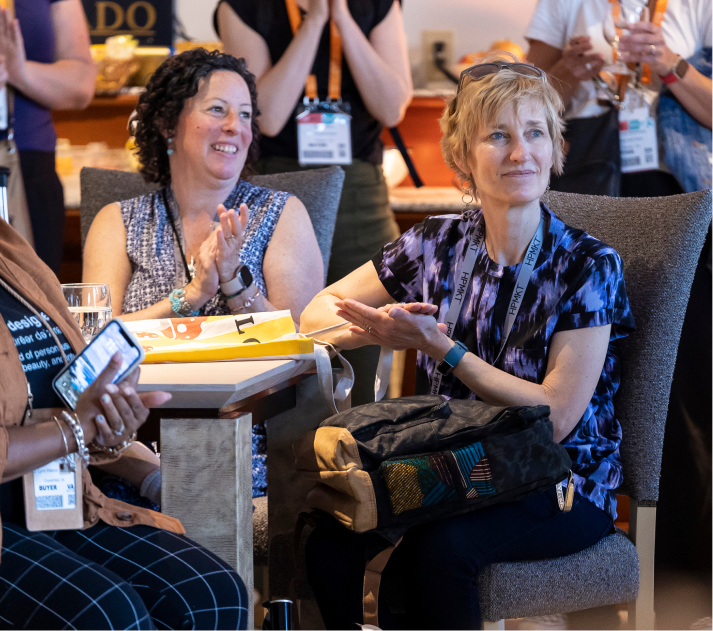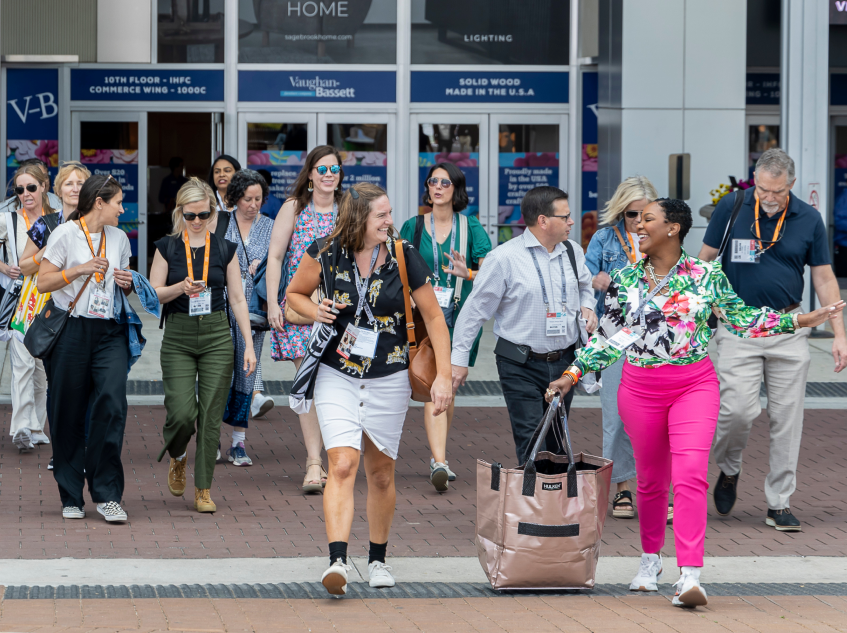 Join us for the Fall Market Tour
Qualifications: In order to qualify for the Insiders Tour, you must be a member of the home furnishings industry who is eligible for a buyer pass, and have never attended High Point Market or have not been to more than one Market within the past two years. Those who have previously attended an Insiders Tour will not be eligible to participate in another. Please see our registration page to review the requirements for a buyer pass.
Fall 2023 Insiders Tour Guides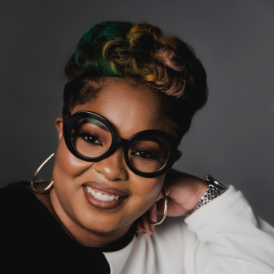 Lauren Ashley
Half Day Tour
Lauren is passionate about helping clients make their dreams come true. After earning an Interior Design degree from The Art Institute of Houston, Lauren began creating beautiful spaces and amazing experiences for her clients. She opened Lauren Ashley Experiences to help clients experience design in their everyday lives. Lauren Ashley Experiences is an award-winning design firm based in Houston, Texas. They specialize in creating magazine-worthy, livable spaces that inspire clients to be their authentic selves. In addition to interior design, their expert team is here to design, plan, and execute your special event.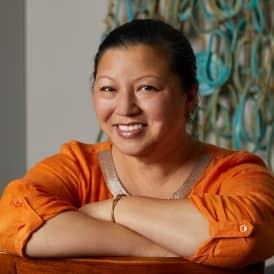 Jeanne K. Chung
Full Day Tour
Based in Southern California, interior designer and retailer Jeanne Chung is known for an eclectic design aesthetic that bridges classic design principles with a modern twist. Not only does Jeanne head up her own interior design firm, but since 2016, she has also owned a retail and to the trade showroom in Pasadena, CA, which has become a favorite go-to destination for designers and design enthusiasts alike. In January 2022, Designer Domicile was opened as an extension of the existing showroom, housing a co-working space for interior designers, a robust design and resource library, a luxury kitchen showroom, and the first Experience Center for Monogram Appliances in Southern California. Through her design blog Cozy Stylish Chic, Jeanne has become recognized as an influencer in the industry and frequently collaborates with brands and manufacturers. Jeanne was recently named one of the 50 Most Influential People in Pasadena in shaping the community and the Kitchen & Bath Business (KBB) Person of the Year for 2022.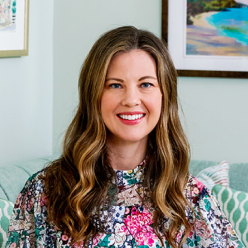 Kara Cox
Half-Day Tour
Kara Cox is a people person by nature and an interior designer by trade. Passionate about connecting with others and learning about her clients' desires and lifestyles, Kara strives to create lasting relationships that enable her to design beautiful spaces that are fresh, tailored and timeless.
Growing up in the heart of the furniture industry in central North Carolina, Kara learned to appreciate quality craftsmanship, the tradition of furniture making and importance of supporting local artisans. Kara's portfolio ranges from a sprawling 57-acre ranch to a modern family-friendly beach house and a classical, historic Georgian home. While Kara's firm is located in Greensboro, N.C., her client projects have taken her throughout the country.
As a true lover of art and exploration, Kara regularly travels internationally, searching out inspiration in antique markets and art galleries and curating one-of-a-kind finds for her clients. Kara strives to create beautiful interiors in collaboration with clients who want to live with intention. Her balance of luxury and real-life solutions is evident in her work and her home where she lives with her husband, Stephen, two children and spirited Cavapoo, Penny.
Kara's work has been recognized nationally in magazines like Traditional Home, House Beautiful, Flower, Domino and HGTV Magazine. Kara is active in the interior design industry where she served as a Style Spotter for High Point Market and has been featured on several design podcasts, including Ballard Designs' How to Decorate. She serves annually as a judge for the Bienenstock Furniture Library Interior Design Competition. Kara recently launched her first licensed collection, the Quintana Collection, with kitchen and bath manufacturer, Thompson.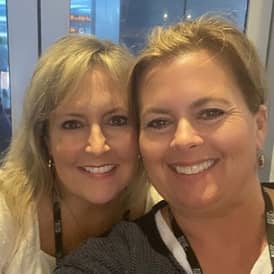 Jessica Duce &
Elizabeth Scruggs
Full Day Tour
Jessica Duce is the name behind JDuce Design and Vacation Rental Designers of Spring, Texas. Elizabeth Scruggs opened her Nashville-based design + build firm, Superior Construction and Design LLC, in 2000, and is the mid-state area's only female general contractor who is also an interior designer. The two met in High Point several years ago and have been doing Market together ever since. Their shared love of design, antiques, and all things Southern led them to form their partnership, Southern Designing Women – Real Design for the Way You Live – and will give you a sophisticated Southern view of High Point's finest. The two highly creative designers will combine their years of knowledge and experience in residential, vacation home, and design + build for a unique Insiders Tour.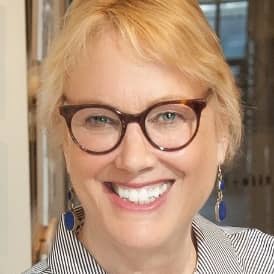 Linda Holt
Full Day Tour
As a former professional photographer, Linda Holt is no stranger to merging her creative eye with aesthetic appeal, having worked with more than 5,000 celebrities, actors and models as one of Boston's top commercial headshot photographers.
After twenty-five years in the business, she closed up her photography studio and enrolled in design school. Today, she uses her skilled photographic eye to help homeowners create a stylish, fresh and relaxed home that is reflective of their unique personality and lifestyle.
Over the past few years, Linda put aside her heavy DSLR cameras and now shoots exclusively with her iPhone and Samsung phone. She has become an expert in both smartphone photography and smartphone photo editing.
After much encouragement, Linda combined her two passions of design and photography in order to help other designers master their smartphone photography skills. Today, she is a sought-after speaker and teaches smartphone photography workshops throughout the country. She is the creator of the online class "Smartphone Photography for Interior Designers" and in 2023 will release her second course, "How to Photograph Your Short-Term Rental Using the Smartphone".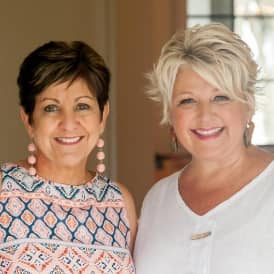 Joann Kandrac and Kelly Kole
Full Day Tour
Voted one of Atlanta's Top 20 Residential Interior Designs by the Atlanta Business Chronicle, Kandrac & Kole has been featured on HGTV as well as in The New York Times, Atlanta Homes & Lifestyles, Better Homes & Gardens, Southern Home Magazine and many others, as well as participants of the One Room Challenge Spring 2020. Kandrac & Kole has established a well-known reputation for their approachable, dynamic personalities, their signature use of color and pattern and their one-of-a-kind, custom designs.
As industry experts for residential and commercial design, Joann Kandrac & Kelly Kole share upbeat and entertaining narratives regarding their design projects, travels and personal stories via their podcast, Inside Design with Kandrac & Kole, and national speaking engagements. Joann and Kelly's love and commitment to the power of interior design also extends towards their charity work throughout the U.S. and Guatemala.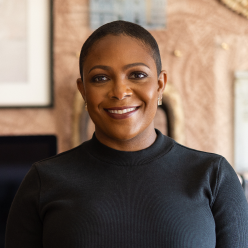 Beth Diana Smith*
Full-Day Tour - ASID Members Only
Beth Diana Smith is the CEO and Principal Designer of Beth Diana Smith Interior Design, a full service interior design firm that brings collected-meets-refined style and unparalleled efficiency to a variety of project types. She prides herself on her bold, eclectic style and is adept at crafting inspired residential and commercial designs. Beth's spaces marry visual interest and livability, with luxurious finishes and skillful curations of art, pattern, and color. Beth has been featured in various outlets including House Beautiful, Elle Decor, Real Simple, The Wall Street Journal, The Washington Post, Better Homes & Gardens, and the Business of Home. She is a proud Founding Member of the Black Artists + Designers Guild, an Associate of the American Society of Interior Designers, a member of the Design Leadership Council, and a member of the Black Interior Designers Network.
*This tour is open to ASID members only.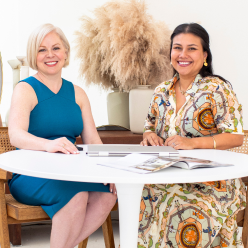 Laura Umansky and Melissa Grove
Half-Day Tour
Laura Umansky is the founder of the award-winning Laura U Design Collective (LUDC), a residential design firm based in Houston, TX. Her multi-disciplinary firm specializes in historic and major renovation, as well as interiors, approaching whole home design with a bold and color-forward lens. For over 15 years, Laura's firm has dedicated themselves to the love of home as a celebration, ensuring every homeowner is surrounded by pieces they love, memories they can't live without. LUDC has been featured in House Beautiful, Architectural Digest, Western Art & Architecture, and the Rizzoli publication On Style: Inspiration and Advice from the New Generation of Interior Design.
With her COO, Melissa Grove, Laura founded DesignDash in 2022. DesignDash is an educational services company, providing valuable resources to other interior design firm owners. Together, Laura and Melissa encourage their community to love their business as much as they love design through workshops, CEUs, group mentoring, and more.